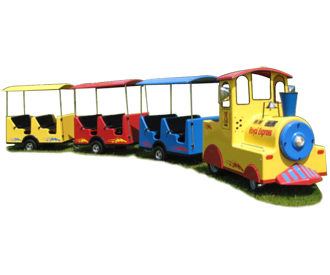 Hopper Express - April 2018, Indoor/Outdoor (Electric)




$200.00

$200/hr - 2 hours minimum



Hop aboard the brand new Hopper Express! This high-quality electric train is sure to wow your guests.

Now accepting reservations for April 1, 2018 - October 31, 2019

Cost is $200 per hour w/ a 2-hour minimum. If you want the train for 2 hours but other items longer, please book them separately or call our office to make adjustments on the order.
Capacity – 16-18 Passengers (6 children or 4 adults per coach)
Safety Features: Seatbelts, Light, Train Bell, Train Horn,
LED Head light
New Train Special: If you rent this for a 2-hour birthday party in 77581, 77546, or 77089, you may choose any 13x13 bounce house for FREE! Call our office at 281-455-6372 to receive this deal. Offer expires 5/31/18 and does not apply to rentals past 6/30/18.





****THE TRAIN PICTURED IS THE SAME MODEL AS OURS, BUT OURS IS A DIFFERENT COLOR SCHEME. THE ENGINE IS BLUE/BLACK/GRAY LIKE THOMAS, THE CARS ARE PINK, GREEN, AND RED. WILL UPDATE PICTURES AS SOON AS TRAIN ARRIVES***